Edgewood Leadership Team
---
BOARD OF DIRECTORS
Cindy Sanquist, CPA
President and Chief Executive Officer
An experienced leader with a distinguished track record in business and real estate, Cindy directs the strategic vision for both Vantage and Edgewood, leading two experienced teams and overseeing a diverse portfolio of affordable and market rate properties. She was promoted to her current position in 2012, after a 16-year tenure as Edgewood's CFO. Cindy's focus on performance, people and pride – the guiding principles behind the Ford Family Companies – has helped the companies grow while retaining a reputation for exceptional quality and personalized service. A Certified Public Accountant with an MBA from Pace University, she is a member of the Board of Directors for Vantage and Edgewood and serves as Chairperson and Trustee of the Edgewood Management Retirement Fund and the MidCity/Edgewood Management Employee Benefit Trust.
Michael Leithead
Executive Vice President & Chief Administrative Officer
Michael manages and oversees a large portfolio of multifamily rental communities with a focus on both affordable and market rate properties. Additionally, as CAO he oversees Corporate administrative departments which support the Edgewood Operations team. Michael joined Edgewood in 2016, with more than 30 years of experience in the real estate development and property management, primarily focused on affordable housing. Prior to joining Edgewood, Michael was the Chief Operating Officer of the Philadelphia Housing Authority, the nation's fourth largest public affordable housing agency. He was also previously the Managing Director of Real Estate Development and Investment at Dale Corporation, a Pennsylvania-based development and construction company. Michael has an MBA in Finance from Villanova University.
Larry Davis, SHCM
Executive Vice President
Larry manages and oversees a portfolio of multifamily rental communities, with a focus on senior elderly housing. In addition to these responsibilities he supervises the Director of Risk Management, Vice President of Construction and Vice President of Procurement. Larry serves as the Edgewood Management Corporation Fair Housing Officer and the 504 Coordinator. Prior to joining Edgewood in 1980, Larry worked at the Housing Authority of Baltimore City. He has a Juris Doctorate from the University of Baltimore School of Law and Masters of Public Administration from the University of Baltimore. Larry has his BA undergraduate degree from the University of Maryland Baltimore County.
Terrence J. Kelley, SHCM, HCCP, CPO
Executive Vice President
Terrence manages and oversees a portfolio of multifamily rental communities with a focus on affordable and mixed market communities, and has played an integral role in developing the company's policies and procedures. He joined Edgewood in 1998 with a diverse background in affordable, market rate, senior living and new construction, as well as the lease-up and management of Low Income Housing Tax Credit Communities. Terrence has been honored for his outstanding work in environmentally sustainable practices, and is also a member of the Community Services Foundation Board of Directors.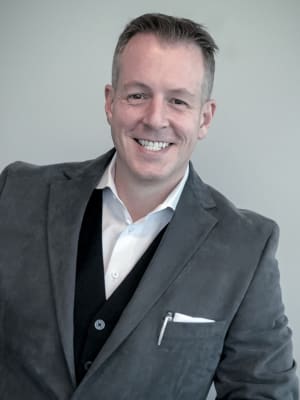 Brian Alexander, CPO, HCCP, AHM
Senior Vice President, Operations
Brian serves as a Senior Vice President after beginning his career with Edgewood 16 years ago. In addition to supervising a diverse portfolio of market-rate communities and affordable housing, Brian is experienced in the development, new construction and lease up of Low Income Housing Tax Credit communities. He is also the lead Chair of Edgewood's takeover team for all new business.
Donna Valencia-Walker, HCCP
Senior Vice President, Operations
With more than 20 years of experience in multifamily real estate management and a diverse background in managing a broad range of assets, Donna serves as Senior Vice President of Operations for Edgewood, overseeing a portfolio of both affordable and mixed-market properties. Her knowledge in asset management extends from class-A market-rate properties to HUD subsidized senior housing and LIHTC communities. By thoroughly understanding the uniqueness and intricacies of each property, partnering with clients to maximize asset potential and continually striving to improve upon each resident's experience, Donna brings added value to the Edgewood team. Much of her success is directly related to her belief in building strong teams and forming solid client relationships. Keeping up-to-date with industry regulations and best practices has enabled Donna to effectively train her teams in preparing for and achieving high scores on REAC inspections. Donna currently serves on Edgewood's Policies and Procedures Committee. She holds a degree in Business Management from Dickinson Business College.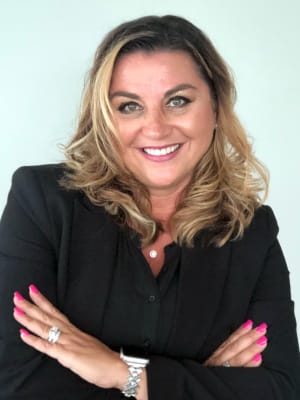 Jason Salamon, SHRM-SCP, SPHR
Senior Vice President, Human Resources
Jason joined the Edgewood and Vantage leadership team in 2017 and heads up all facets of human resources and training including talent, learning & development, engagement & retention, employee relations, compensation & benefits and payroll. He has been involved in various aspects of Human Resources work for more than 25 years, serving stakeholders across several industries and with such organizations as Hyatt Hotels Corporation, Science Applications International Corporation (SAIC) and Vornado Realty Trust. Jason obtained his Bachelor's degree in International Business and Human Resources Management from American University and earned his Master's degree in Human Resources Management from George Washington University.
Robert (Boo) Nickle
Vice President, Construction and Maintenance
Robert has been with Edgewood for more than 40 years. He began his Edgewood career as a Porter and was promoted to Community Manager through several positions including Groundskeeper, Maintenance Technician and Maintenance Engineer. Robert is responsible for overseeing engineering and construction projects for Edgewood-managed properties. He also assists in the bid preparation and solicitation process.
Frank Winston
Vice President, Facilities Management and Procurement
A member of the Edgewood team since 1974, Frank is responsible for negotiating, procuring and overseeing the company's national contracts and pricing. He works closely with Edgewood's Risk Management and Legal Departments to ensure the property's liability is minimized, advises clients on major building systems and provides training and guidance to the portfolio onsite maintenance teams. Frank is the company's Asbestos Coordinator and manages the relationships with all of Edgewood's preferred vendors.
Fred D. Mifflin, RPA
Vice President, Budgets and Energy, Section 8 Contract Manager
Fred joined the Edgewood team in 1984. Today he oversees all facets of the Edgewood budget process for over 200 sites for both internal staff and external clients. In addition, he handles all regulatory aspects of the Section 8 contract renewal process for federal subsidy contracts, rent increases, comparability studies and HUD 2530-related matters. Fred also negotiates all third-party utility purchasing in the deregulated gas and electric markets and handles Edgewood's utility management program. He holds an MA from The American University and a BA from The University of Pittsburgh.
Traci Lutz, CPO, HCCP, SHCM, BOS
Vice President, Compliance
Traci oversees compliance monitoring for all of the company's subsidized and tax-credit properties. She trains associates on income certifications and recertifications, facilitates the company's industry designation program and continuing education courses, and issues income and rent limits based upon current HUD rules and regulations. Traci also issues Owner's Certificates of Compliance for tax-credit and bond properties and works closely with owners, investors and syndicators on all tax-credit, new construction, lease-up and acquisition rehabilitation projects. She is the corporate EIV and HUD Secure Systems Coordinator. Traci began her career with Edgewood Management in 1999 as a Legal Specialist, and has a BS from Towson State University.
Wendy Simpson
Vice President, Marketing
Wendy oversees the Marketing Department for Edgewood and Vantage and all related initiatives including online and multi-channel media, promotional campaigns, branding, reputation management, social media and leasing strategies. She joined Edgewood and Vantage with more than 15 years of experience in marketing, training and sales in property management, investment, new construction and redevelopment. Wendy's past experience includes serving as Marketing Director for AIMCO's East Coast redevelopment division. She has served as Marketing Council Chair and a board member for PMA (Property Management Association), and has been awarded over twenty AOBA ACE and PMA MAE awards. Wendy has an MBA from Strayer University.
Jack Jones
Vice President, Training & Development
Jack Jones serves as Vice President of Training & Development for Edgewood Management. Prior to joining out team, he worked simultaneously as Vice President of Housing Quality and Training Services for Volunteers of America, a national nonprofit operating a portfolio of 19,000+ units of affordable housing and as a consultant for Quadel Consulting, an affordable housing management firm. Jack possesses a deep wealth of training and learning development experience which includes the facilitation of HUD, tax credit compliance and other affordable housing training courses as well as training certification programs. He graduated with a Bachelor of Arts in Government from the College of William and Mary and has earned a Nonprofit Executive Program Certificate from the University of Notre Dame. Jack is also certified in Project Management, Tax Credit Compliance, Multifamily Assisted Housing and the Housing Choice Voucher Program.
Revée M. Simpson, Esq.
General Counsel
Revée joined Edgewood and Vantage in 2020 and is General Counsel for the companies overseeing all aspects of legal and corporate compliance, transactional activities, contract administration, risk management, and general litigation supervision.
Prior to joining Edgewood and Vantage, Revée was a partner at Offit Kurman where her practice primarily consisted of commercial and real estate litigation; she also served as practice group manager for the firm's landlord-representation practice group.
Revée received her Bachelor of Arts degree from Swarthmore College and a law degree from University of Maryland School of Law. She is barred in Maryland and the District of Columbia.
Michael Chang
Director, Information Technology
Mike is responsible for all aspects of the company's IT infrastructure, software applications, communications technology and staffing. Equally comfortable providing hands-on customer support and strategic guidance to executive staff, Mike especially enjoys the challenges of tailoring and simplifying IT solutions to meet business goals. He has 17 years of experience in IT, most recently as the Server Team Lead at the National Institutes of General Medical Sciences. He served as the Manager of IT Infrastructure at Sucampo Pharmaceuticals and as a Lead IT Consultant for ProFund Advisors and US News & World Report. Mike has a BS in microbiology from the University of Maryland, College Park.
John Broullire
Director, Risk Management
As Director of Risk Management at Edgewood, John is focused on the prevention of avoidable losses while also overseeing appropriate responses when incidents happen at our management locations. At Edgewood, the Risk Management Department plays an integral role in the safety of our residents and the protection of our managed assets, as they are always our greatest priority. John brings with him 15+ years of Risk Management and Safety experience and has a background centered around supportive housing and not-for-profits focused on community support. Prior to joining Edgewood, John worked for large, regional insurance brokerages such as M&T Insurance Agency and Early, Cassidy & Schilling as a Property & Casualty relationship manager with responsibilities ranging from contract review to claims management. Before working in the insurance industry, John worked in the accounting office for Telesis Corporation, a local Low Income Housing Developer. John graduated from Springfield College in 2003 with a degree in Community Health.