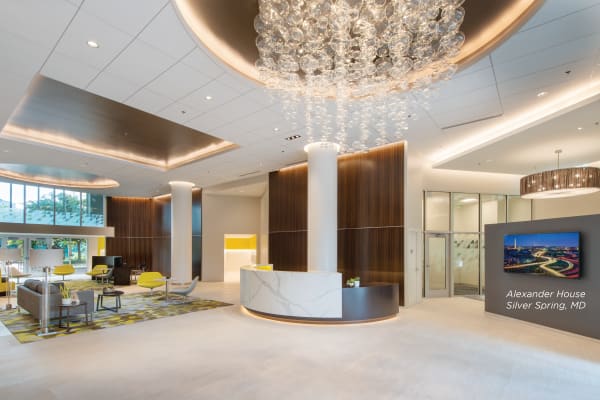 EXCELLENCE YOU EXPECT.


PEOPLE YOU TRUST.
WELCOME TO

EDGEWOOD MANAGEMENT
---
Edgewood Management is the premiere affordable property management company on the East Coast. While we are a highly successful organization and care about our continued growth and success, we are driven by a genuine desire to help people improve their lives. We care about our residents. We care about our clients and suppliers. And we care about each other. Our culture thrives because our core values govern and preserve our organization's moral compass at every level.
Edgewood and Vantage have deep roots in the DC metropolitan area and a history of innovative property management dating back to 1973. Founded by Eugene F. Ford, Sr., a Washingtonian with a visionary approach to delivering quality multifamily housing, Edgewood Management Corporation has been consistently ranked among the top 10 largest apartment managers of affordable housing by the National Affordable Housing Management Association (NAHMA) and the 50 largest apartment managers by the National Multifamily Housing Council (NMHC).
In 2012, The Ford Family launched Vantage Management to focus on a select portfolio of conventional multifamily properties.
Founded with the same aspirations, our sister companies offer premier property management solutions for all types of owners – ranging from government agencies to private real estate investment groups –  to accomplish asset goals, add value and cultivate a lifestyle that best suits our residents' needs.
JOIN THE CONVERSATION
CAREERS
---
We are always looking for the best talent - individuals who are positive, motivated and hardworking, but most importantly align with our core values to provide the best place for others to live. At Edgewood, we believe that a well-trained staff is vital to achieving the highest client and customer satisfaction. Members of Team Edgewood will enjoy a positive, supportive environment where employees are encouraged to develop their skills and talent to their fullest potential.